REMBOS provides quality remanufactured lumber products, and lumber services for the North American market. REMBOS has 450,000 square feet of covered storage area and 12 acres for reloading lumber products.

We have a large inventory of lumber and can cut lumber products to customer specifications in a timely fashion.
Specialty Trimmed SPF (Spruce, Pine, Fir) Wall Studs
Wood studs are well suited for a broad range of building applications. They are appropriate for light-duty repetitive framing in small structures such as home construction to larger heavier framing systems used in multi-family construction, midrise buildings, office complexes, community centres and schools.
REMBOS provides stud and #2 grade stamp lumber. Trims are available from 24" through to 192". Shipments can be arranged by truck on a flatbed or by closed van.
Railcar shipment for customers is also available specializing in CNR destinations and their affiliated network of railway companies.
Premium Short Studs for Shed Builders
From small garden sheds to garage packages, quality components are increasing in demand for this growing North American Market.
REMBOS specializes in producing components for shed manufacturers. Premium, #2 and stud grades are available.
Random Length SPF Lumber
REMBOS offers dimensional SPF lumber in economy, pmo, utility, #3, stud and #2 grades in 2×3 through 2×12 dimensions. 
Truss Components – Web Stock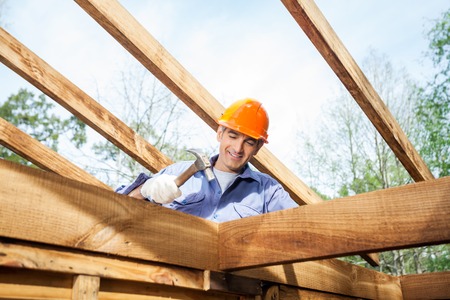 Trusses are widely used in single and multi-residential, commercial and agricultural buildings. They possess high strength-to-weight ratios that allow for long spans and greater flexibility for designing floor plans.
Trusses can be made into any shape or size and are only restricted by manufacturing capabilities, shipping or handling procedures. The majority of house roofs in Canada and the United States today are framed with wood trusses and more and more wood floor trusses are being used in not only residential but also in commercial applications.
REMBOS produces SPF web stock for the truss industry in stud, #2 and premium grades. We supply 2×2 through 2×8 dimensions.
Fencing Products
REMBOS manufactures customized SPF fence components – dog ear, gothic and flat top fence boards with 7/16" and 11/16" thicknesses. Backer rails can be cut to your specifications in 2×3 and 1×4 dimensions.
Pallet and Crate Components
Pallets are a very convenient way to handle, move, ship and store materials and goods efficiently from one destination to another. The flat transport structure supports the goods in a stable fashion while being lifted by a forklift, front loader, pallet jack or crane.
Wooden crates are large shipping containers that are useful for transporting or storing large, awkward or heavy items or goods.  
REMBOS supplies a wide range of pallet materials. We are a certified HT facility, registered with the Canadian Heat Treated Wood Products Certification Program. We remanufacture lumber to your specifications from economy to premium grades.
REMBOS produces notched and plain stringers. Deck-boards are available in most thicknesses and widths. REMBOS also provides re-sawn boards from a range of dimensions 1×3 through 1×12. Shipments can be arranged for transporting by closed van or flatbed trucks.